ORSAY: 40 YEARS ORSAY FASHION & STYLE
MULTICHANNEL CAMPAIGN & INTERACTIVE WEBSITE


Not many brands last 40 years, so we made sure to celebrate fashion brand Orsay's big birthday with a bang. We have worked with Orsay on many great projects in the past, so we had to dig deep to come up with something truly special for this major multi-national campaign. It took a lot of hard work, but we think the final results were pretty spectacular.
To celebrate the event, Orsay created a special offer for customers, and our task was to come up with the most engaging way to present this offer. We produced an interactive website which allowed customers to access a discount code while interacting with the full catalogue of products to create their own style collections.
The website also hosted a competition for a group of friends to win a trip to Paris. Unfortunately, we were not allowed to enter – so we had to console ourselves with a job well done on the finished website, which we think looks every bit as stylish and elegant as the Orsay range.
PROJECT LEAD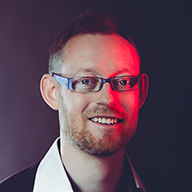 Radosław Mentel
How about talking with Radek about how experience he gained in this project can be a help in achievieng your goals.