PERFOMO
THE SWEET SMELL OF SUCCESS


We offer expertise and insights across all areas of digital marketing, which is why so many young startups approach us to guide them through a complete digital launch. We were appointed to design and produce a website for Perfomo, a new affiliate network for Polish and Latvian markets which is soon to expand to additional countries of the Baltic Sea basin.
We created a user-friendly responsive website which clearly outlines the affiliate programmes, the way the network operates, and explains how publishers and advertisers alike can benefit from the partnership. We followed rigorous research and preparation processes for this project, beginning with careful planning of the UX and designing a clear CI. Following this we created graphic design assets and implemented the back-end technology required for hasofferts.com to function successfully. Part of this project also required that we merge that website with the global net for both publishers and advertisers to allow for management of the affiliate programmes.
The website has a distinctive and memorable aesthetic, thanks to both its tidy layout and graphic elements, and a unique set of web icons prepared by Frogriot. We combined all of these different tasks to create a unified product which is professional, user-friendly, and visually appealing.
PROJECT LEAD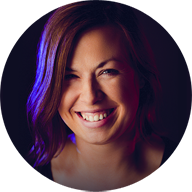 Gosia Nowak
How about talking with Gosia about how experience gained in this project be a help in achievieng goals.