MORTEN: HAVE LESS ON YOUR MIND
WEBSITE, BRANDING & WEBAPPLICATION
Morten.pl is a major provider of online reservation services for businesses across Poland. The service is widely used by salons, doctor's offices, car dealerships, and many other industries. However, after analysing the wealth of data accumulated from previous customer usage, Morten decided to completely overhaul their platform and develop a new approach towards promotion of its service. This is the task they approached Frogriot with, and we were only too glad to help!
To implement this new approach we wanted to create a whole new visual identity for Morten which would match their aims. As part of this we gave the website a fun overall image, but with the key element being simplicity of use and clarity. The website presents the benefits and features of Morten very clearly to visitors and promotes trying the service. Morten are now helping more businesses than ever before manage their bookings.
PROJECT LEAD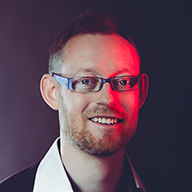 Radek Mentel
How about talking with
Radek about how experience
he gained in this project
can be a help in achievieng
your goals.