LOOK OF THE MONTH BY ORSAY
ENGAGING FASHION WEB APPLICATION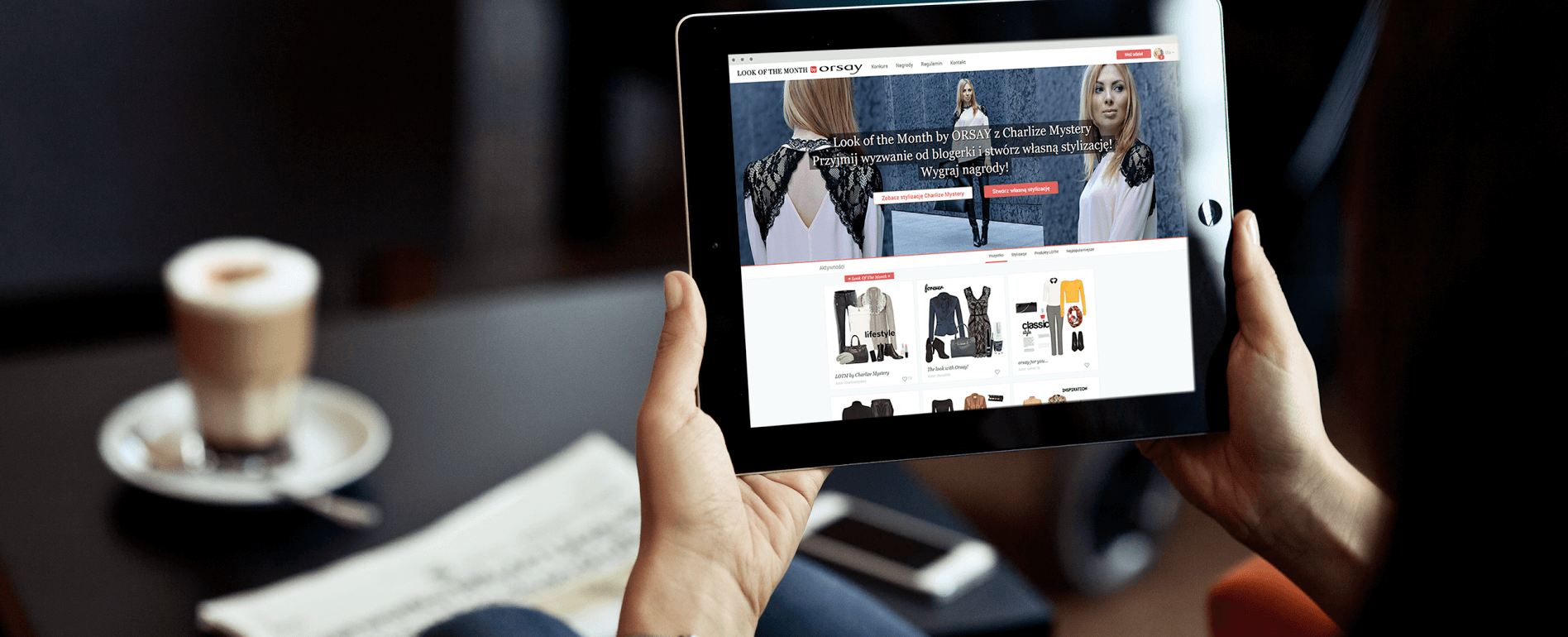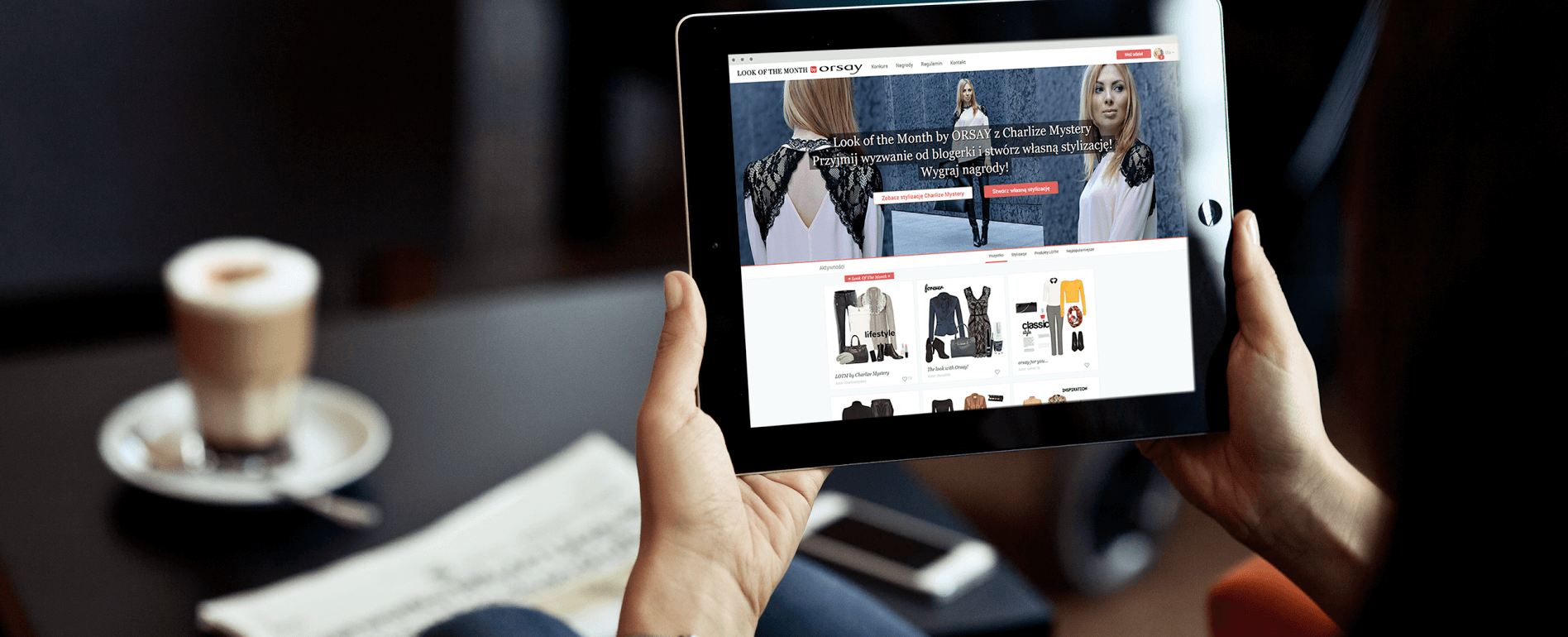 Orsay and Frogriot have a long-running relationship, and we continue pushing the envelope to see what exciting new ideas we can come up with to promote the brand and engage their audience. Orsay is a popular fashion brand with young women across Eastern Europe, and for this project they wanted to do something unique to promote their new collection.
We created an online platform which could double as a contest portal and a method of engaging users with the new collection by way of an outfit creation tool. This was exciting for Orsay's audience as the brand's 'Look of the Month' is a recognised feature in the press, but now users were being given the opportunity to become the designer.
The web app allows users to sort through hundreds of different items, including clothing and accessories, to put together their ultimate outfit. Each month the campaign is led by a different fashion blogger, and the user whose outfit generated the most votes receives a prize. We worked to integrate the web app with social media to help ensure engagement and visibility with the campaign – giving our budding fashionistas a chance to go viral.
The project combined a visually appealing platform, a dose of interactivity, and a spoonful of social marketing – Dr Frogriot's prescription for a solid digital marketing campaign.
PROJECT LEAD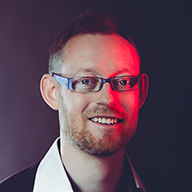 Radek Mentel
How about talking with
Radek about how experience
he gained in this project
can be a help in achievieng
your goals.