ORSAY PRESS ROOM
RESPONSIVE MEDIA PLATFORM


Full commitment to all performed tasks is among the guiding principles of Frogriot, which is why we were chosen yet again by Orsay brand, who assigned us a new task – creating the Orsay Press Room media platform, comprising the latest news regarding their campaigns, products and events. Press Orsay is a place where all journalists, editors, bloggers and stylists are able to find information on new collections and events, with downloadable materials for publications.
The existing platform did not stand the test of time, so we had to start our work from scratch. Taking into consideration the specifics of this service, we decided to go with a clean and clear style.
We created a project which gained appreciation of the media, standing out among other portals thanks to its outstanding design, the original way of promoting products and downloading materials.
The website which we created captivates the users not only with its design, but also its approach to searching products — including the advanced filtering mechanisms, allowing users to find exactly what they are looking for in a quick and efficient manner.
The selected photographs can be quickly placed in a cart, and then downloaded as an archive, sent via e-mail or shared with others using a link. That's quick, easy and helpful!
The service also includes a Newsletter module – a tool for sending mass mailing to the subscribers, allowing for creating e-mails using diverse templates and addressing them to selected groups of recipients.
The project implemented by us is more than just a great technical realisation – it is also one of the most innovative platforms of this kind ever implemented for a clothing brand. With our work, we once again proved that the relationship between Orsay and Frogriot results in great design and innovative approach to issues at hand.
PROJECT LEAD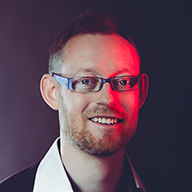 Radosław Mentel
How about talking with Radek about how experience he gained in this project can be a help in achievieng your goals.