SUPER-EDU: EDUCATIONAL PORTAL
WEB APP AND DIGITAL MARKETING


THE WORKS
Web app
UX/UI Design
PayPal/PayU integration
Frogfoot CMS integration
SEO
Subscriber system
Content blog
Digital marketing
Marketing automatization: Mailing
Learning courses without any language and geographical barriers, available to everyone – sounds like a dream, right? We are proud to announce that – thanks to the cooperation with Super-edu – we have made our own small contribution to the dissemination of knowledge and tutoring services!
Super-ed is one of the largest educational projects in the world. Our goal was to create a web app for them that allows searching for advertisements put by three target groups: students, tutors and schools. Our team worked on the application from scratch – from its creation, through User Experience and design, to coding and advanced SEO.
Keeping in mind how valuable is our Client's time, we have automated their marketing processes and integrated the web app with our internal management platform – Frogfoot CMS. As a result, the Client has quick and easy access to the most important application functions and saves a lot of time and stress associated with learning new solutions or contacting the Customer Service.
In addition, we were also responsible for:
– designing a new content blog;
– integrating the web app with PayU and PayPal;
– designing a subscriber system for users, adjusted to the client's needs.
We are proud to see how the group of satisfied users of the web app created by us grows day by day. ???? Judge the effects by yourselves:
PROJECT LEAD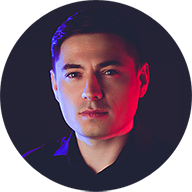 Adam Mucha
How about talking with Adam about how experience he gained in this project can be a help in achievieng your goals.