PHALANX
BOARD GAMES PUBLISHER'S MULTI-LINGUAL WEBSITE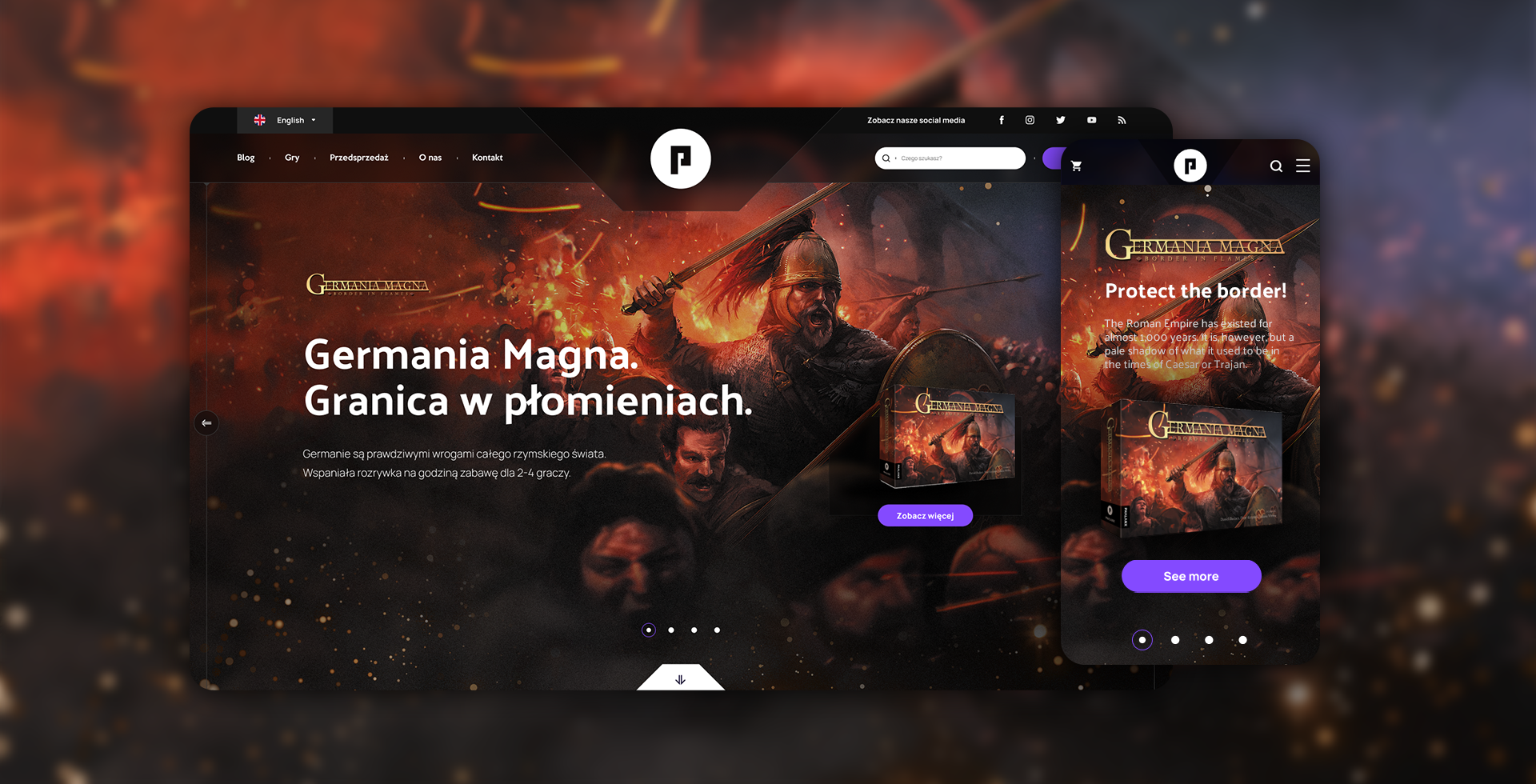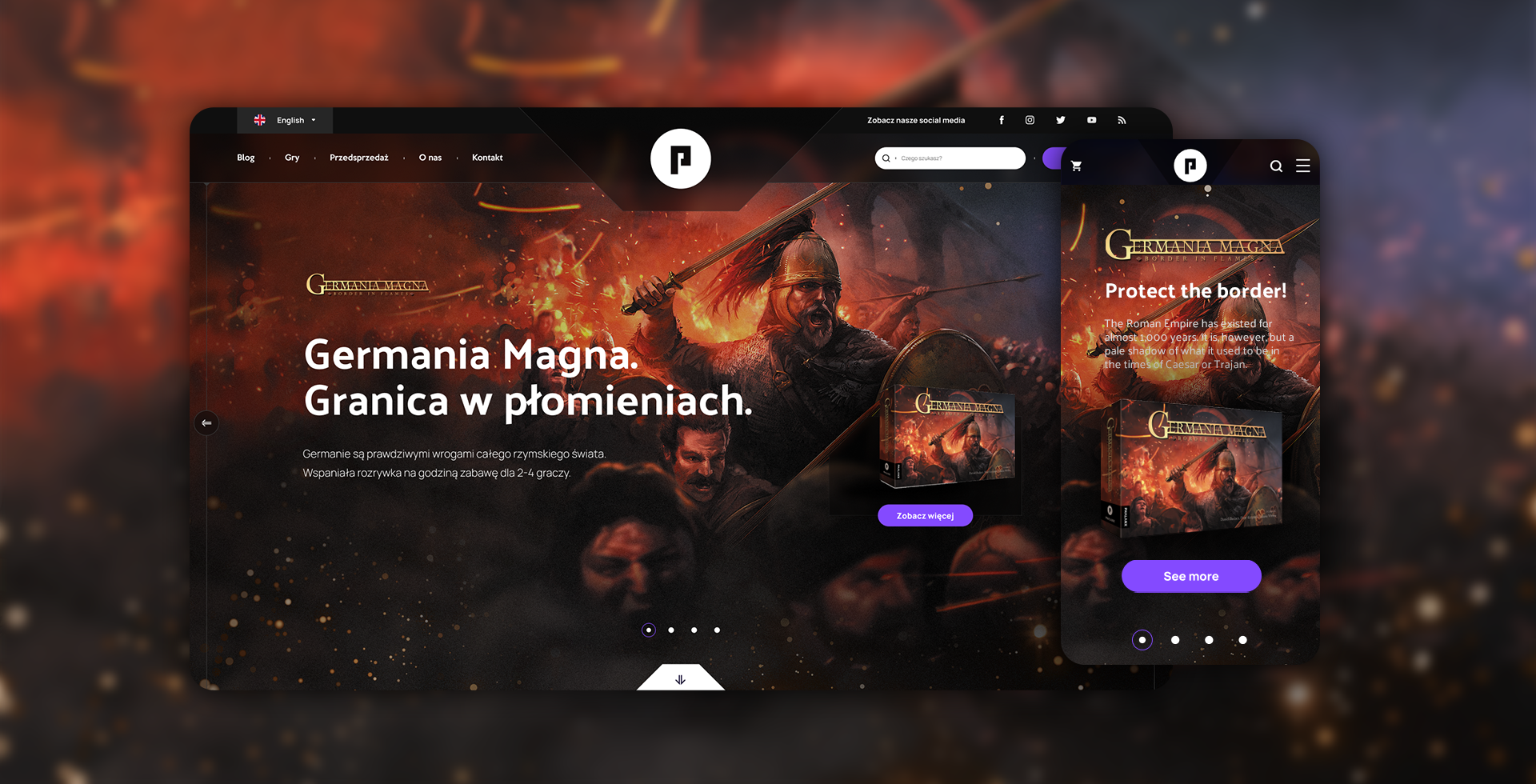 THE WORKS
Platform's architecture consulting
Communication and discussion
UX/UI Design
Product page rebuilding
The maintenance and the development
Phalanx is a publisher and distributor of board games, for which we have prepared a new website with the possibility of expansion into a full-scale store. The publisher is successful in Poland and Europe, so the challenge in the new platform was multilingual support.
Polish, English, German, Spanish, and French – many language versions of the platform for Phalanx have been launched as part of the publisher's website refreshing project. The direction of changes we have proposed is primarily a better visual presentation of the products. We relied on an extensive portfolio of the publisher. The new vision's crucial element was presenting a comprehensive and engaging product page. We treated each publisher's game as a micro story based on visualizations and graphics related to a given title (box, description, multimedia, files).
The product presentation on the Phalanx website is supplemented with news, quizzes, and announcements. The section presenting current crowdfunding campaigns of projects, as well as extensive filters, thanks to which you can find every title of the publisher, will undoubtedly be very useful for users.
The project for Phalanx can be an exciting example of implementing the publisher's vision in stages: from a product information website to a full-scale online store, which is worth recommending especially to beginner publishers in the industry who are just building their product portfolio.
If you are interested in the technological and product model proposed in the Phalanx new web-service, you want to attract new users and customers to your product, or you have an idea for another efficient and attractive application for your business, contact us – we will talk about the needs of your business.
PROJECT LEAD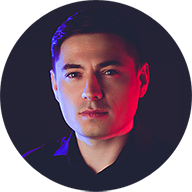 Adam Mucha
How about talking with Adam about how the experience he gained in this project can be a help in achieving your goals.