GAMELYN GAMES  
BOARD GAMES E-COMMERCE KINGDOM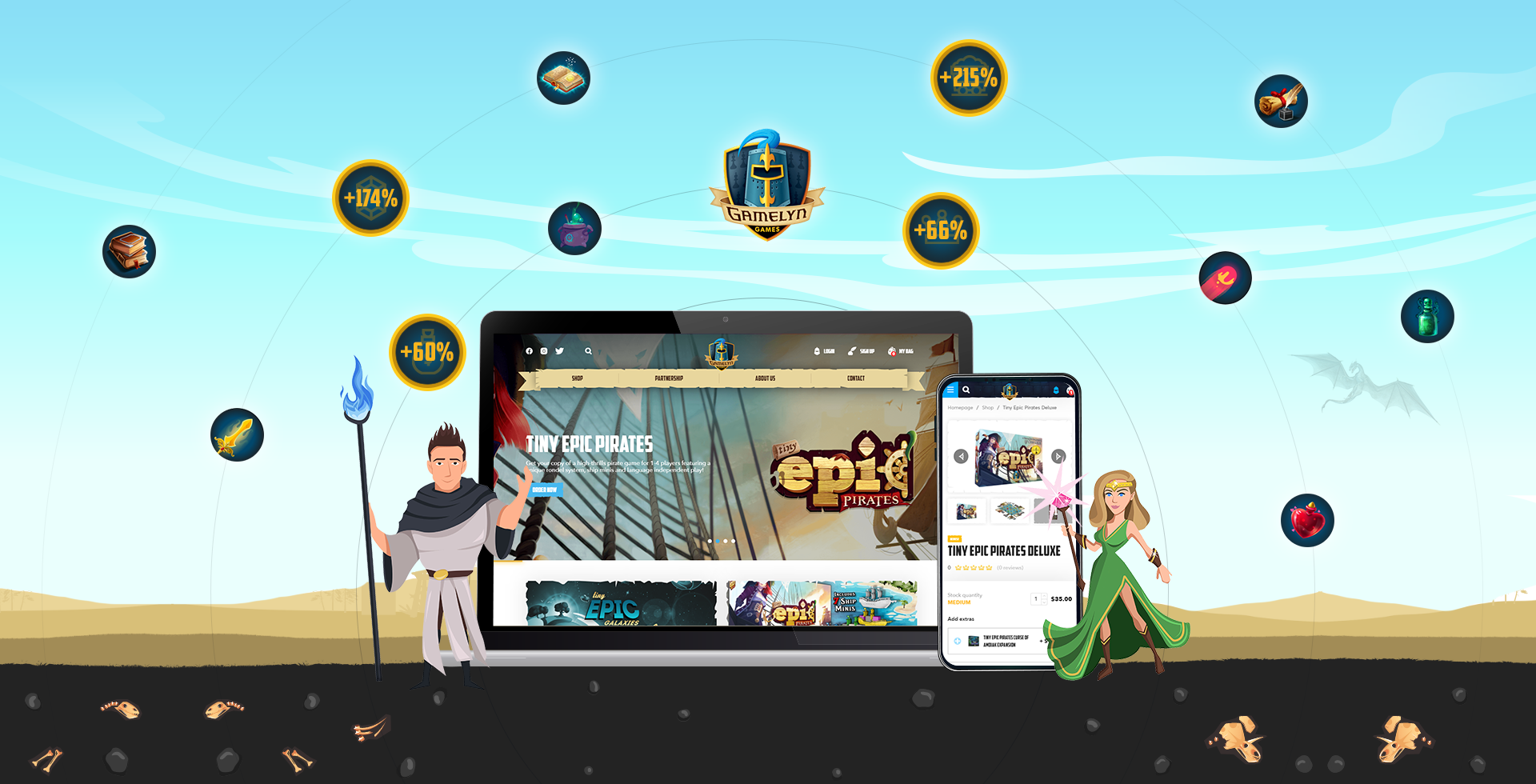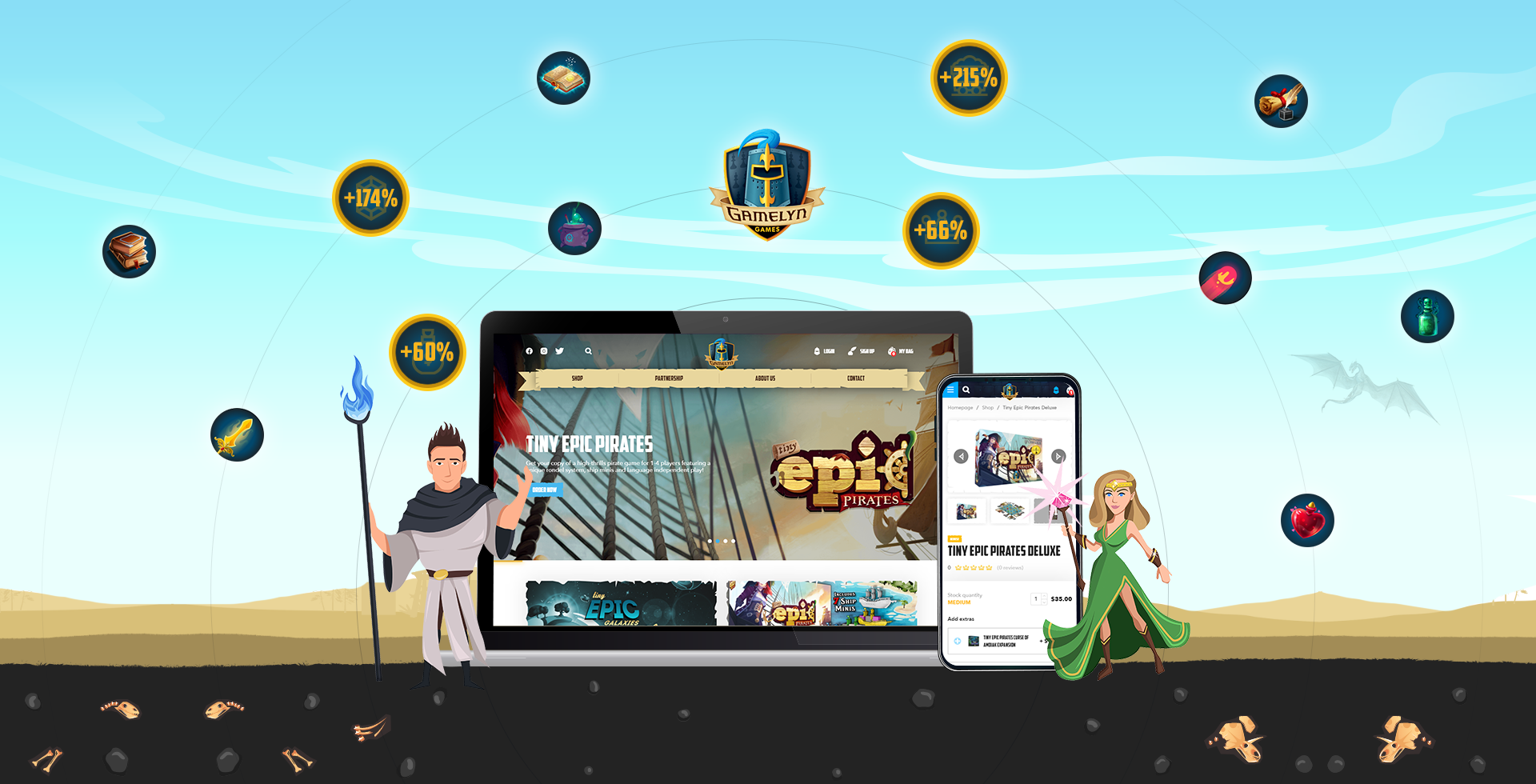 CLIENT
GAMELYN GAMES
THE WORKS
Consulting for platform changes
Change of platform engine
UX/UI Design
Payment integration
Ongoing maintenance and development of the website
Ongoing consulting for further development
Aughmoore needs a hero… we read in a message that the raven brought us, and at Frogriot, we never leave those in need at the mercy of the forces of evil. We immediately boarded our airship, only to find out that Gamelyn Games – a board game publisher – was looking for mercenaries to deal with their old and ugly e-commerce platform. We took the job, it was time to slay this monster.
We approach each of our tailor-made products individually, and this would not be different in the case of Gamelyn Games' new e-commerce platform. The US-based client distributes its games across the whole world to both individual and wholesale customers. 
Our work started with setting goals and objectives to achieve – increasing sales volume, increasing average order value, and leveraging the gaming community to showcase Gamelyn Games products.
Gamelyn Games created a fantasy land of Aughmoore, which features heavily in their products. This inspired us to do away with the traditional look and feel of e-commerce stores and instead design the platform in such a way that the prospective customer feels immersed in the world of Gamelyn Games. This goal, which emerged at the first stages of the process, soon became an overarching concept impacting not only the graphic design but also all the text, messages and headers throughout the entire website Every single element of the new website was designed with full immersion in mind; however, the team had to face an additional challenge – finding the perfect balance between the design and functionality of the website to successfully achieve the sales goals. 
To this end, we decided to take a closer look at the existing sales platform and came up with a completely different approach – dividing the platform into two inseparable parts focused on sales and content, respectively. This required us to redesign the product presentation concept from scratch, based on planned user paths. We are well aware of the fact that the board game community relies on reviews and recommendations of other players – that is why we decided to give the community a voice with Gamelyn's Gazette and game review modules so that they can tell others how they feel about Gamelyn Games. To boost the average order value (AOV), we decided to pursue cross-selling, up-selling and bundling to show prospective customers products they are interested in. What is more, the new platform offers numerous payment methods, cartless shopping, separate accounts for individual customers and distributors, a loyalty programme, vouchers and a game search system based on user preferences. We also decided to focus on proper cost presentation – international shipping makes it one of the key aspects of the website. To process orders, we integrated the new e-commerce platform with a logistics centre – as a result, the orders are processed automatically to make the lead time as short as possible. All for the glory of Aughmoore… and for the satisfaction of our client and their customers.  
We built an e-commerce platform for Gamelyn Games – a true gem second to none in the board games world. Aughmoore has been saved – and we are off to help another realm. 
PROJECT LEAD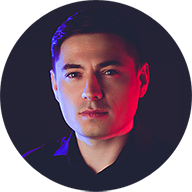 Adam Mucha
How about talking with Adam about how experience he gained in this project can be a help in achievieng your goals.